Project 3: Digital Storytelling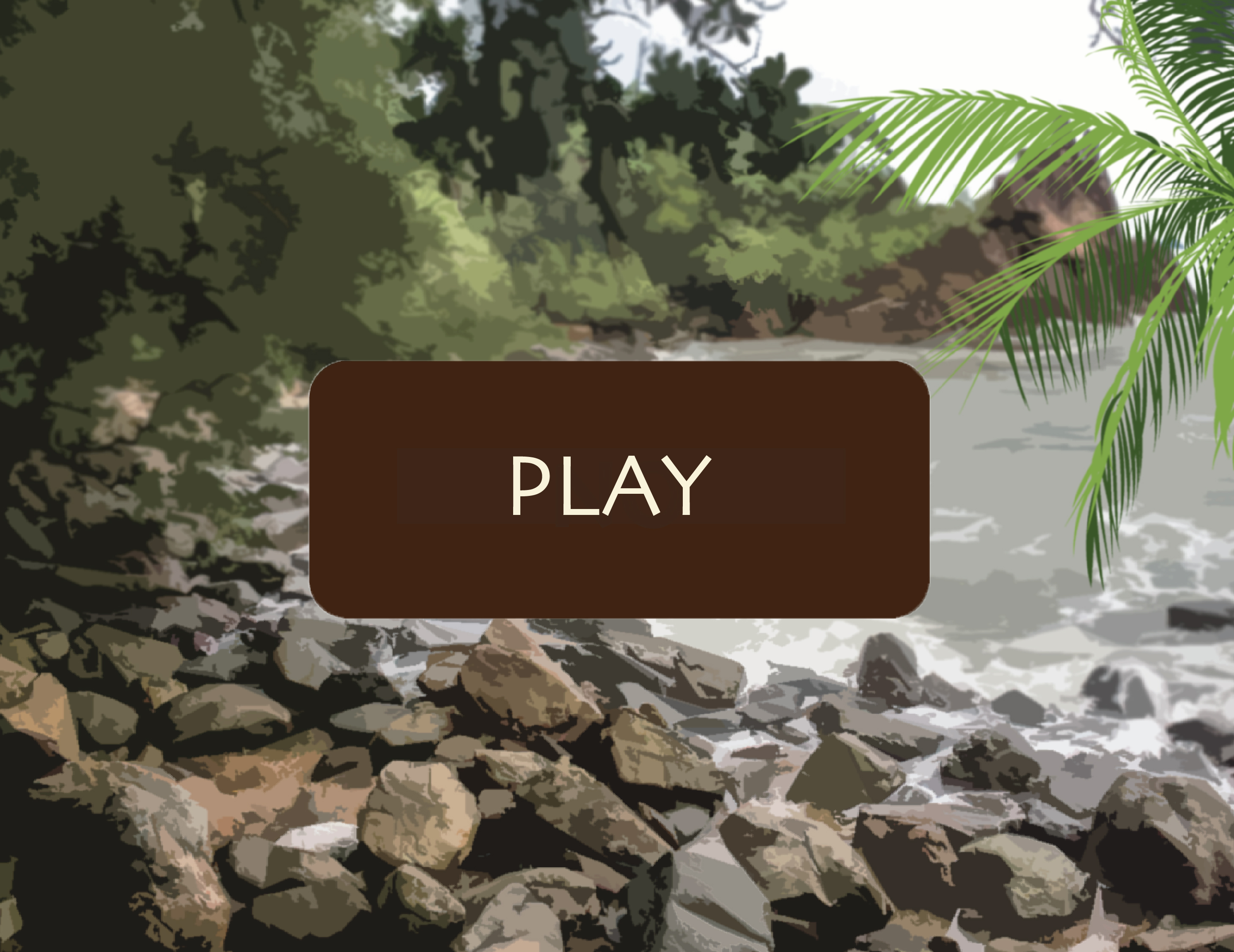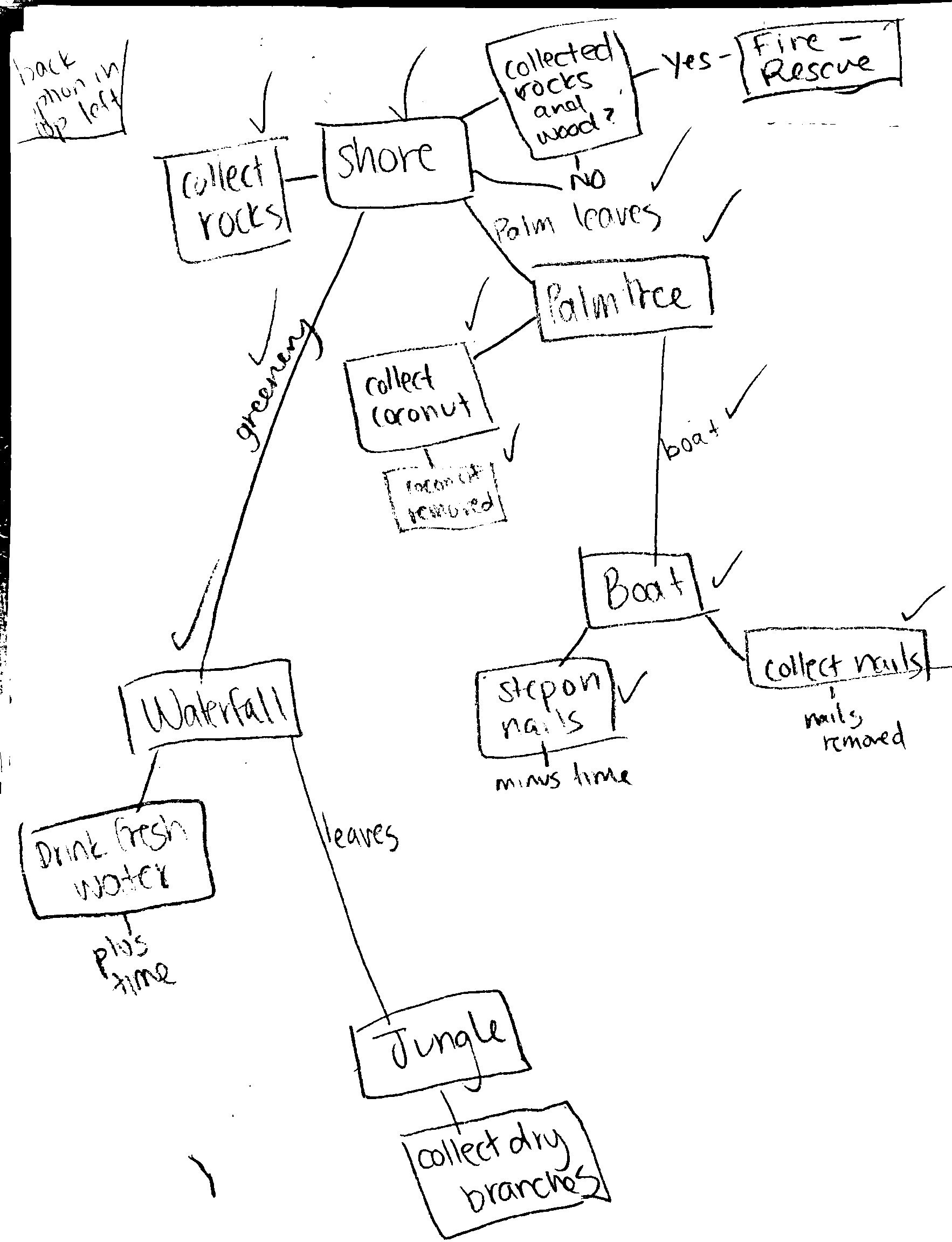 My digital story telling project is based around a deserted island. The user finds themselve stranded on a deserted island and must explore the area to collect resources. Resources are hidden and can be found by the change in your curser when hovering over clickable objects. Good Luck!
My orginal concept was very ambitious. But due to time and knowledge constrains, my approach was modified. I originally wanted to have a running timer in the corner, placing a time constraint on your exploration. Events like stepping on nails would reduce your time, and events like drinking fresh water would add more time. If you had collected rocks and dry branches by the time your time ran out, you would be able to create a fire and be rescued! If not, you would pass out from exhaustion and your search would restart. I modified this idea by exploring the island without the time constraint and by allowing the user to identify if they had collected both the rocks and dry branches before proceeding. I believe that my final result still eminates my original idea and the exploration is still exciting. I hope you enjoy my project as much as I did!